You know the scenario: beautiful centrepieces, amazing food, great entertainment. But you're missing some final touches. You need some extra wow-factor.
We understand a big event. There's always pressure to make every detail outstanding, completely memorable and to blow your guests minds. You want them talking about this night for years to come. Sometimes in the act of planning the big things, we forget those small touches.
A balloon arch is a welcoming, beautiful touch preparing guests for what you have in store. Perfect not only at the front door, but also to act as a divider between different elements to your party, or to hide unwanted signage or details at your party venue (ugly detailing can occur in even the most expensive of establishments!). Here's our guide to making a last minute stunning balloon arch.
Firstly: Take a look around…
Really utilise the amazing event planning tool that is Pinterest. Here you can find so many 'how-to' guides as well as little hacks to jazz up any project.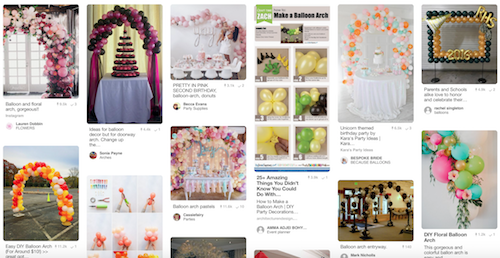 We started this way and found a brilliant idea to use glitter inside our balloons.  A simple, creative touch adding high levels of impact. Great if your budget has been depleted on more key party planning elements.
Secondly: Coordinate…  
As you'll well know, the secret to a professional event that wows guests doesn't solely lie in how much money is spent. It's all about creating a strong theme and a brand identity. Without this you can throw millions at a project and still leave guests cold.  
The most simple, yet effective, way to do this is using a beautiful colour scheme that represents who you are. Using colours and repeating motifs puts your individual stamp on ideas. With strong branding, guests will think of these features as yours, even if they've seen it done before.
Next: Choose your arch and Cover…
You can buy ready made arches from garden centres or simply buy your own flexible piping and anchor down with weights. Buy plenty of balloons to ensure none of the arch peeps through. It's very common to underestimate just how many balloons you'll need – remember, there's no wow-factor in exposed plastic tubing!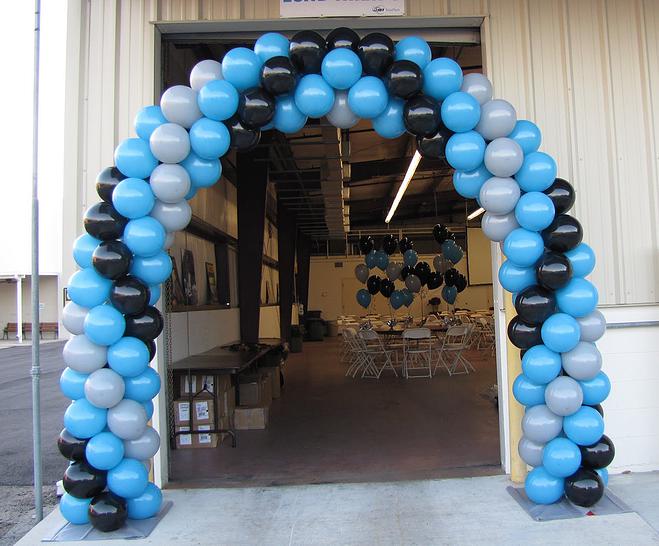 Finally: Fastening and finishing touches…
Using string or tape secure balloons around the piping in a circular motion. For an extra aesthetically pleasing touch finish with ribbon, streamers or even hanging fairy lights. The possibilities really are endless and it's a great way to show your unique style.
Have you made a balloon archway that your guests can't stop talking about? We'd love to see your pictures! Tag us, or e-mail your pictures to be featured on our social media.