The Greatest Showman has not only taken the film industry by storm, but the events industry too! The bold colours, unique characters and magnificent settings featured in the film are something we're so excited to replicate. Our Greatest Circus theme is brand new to our collection, with stunning centrepieces created by our dedicated design team for maximum impact. Each horse centrepiece is tall with two stunning silhouettes, lit by LED lights in a variety of colours.
Each centrepiece in this range from the rotating Carrousel to the Showman table centre transforms the tables into a circus ring, with your guests as the audience! This theme is nostalgic of childhood trips to the circus, the smell of popcorn and candyfloss in the air. Light panels featuring images of circus performers can be placed at the entrance to your function room, enter and immerse even deeper with poseur tables covered with printed pull over fabric transforming them into Victorian barrels in the reception area.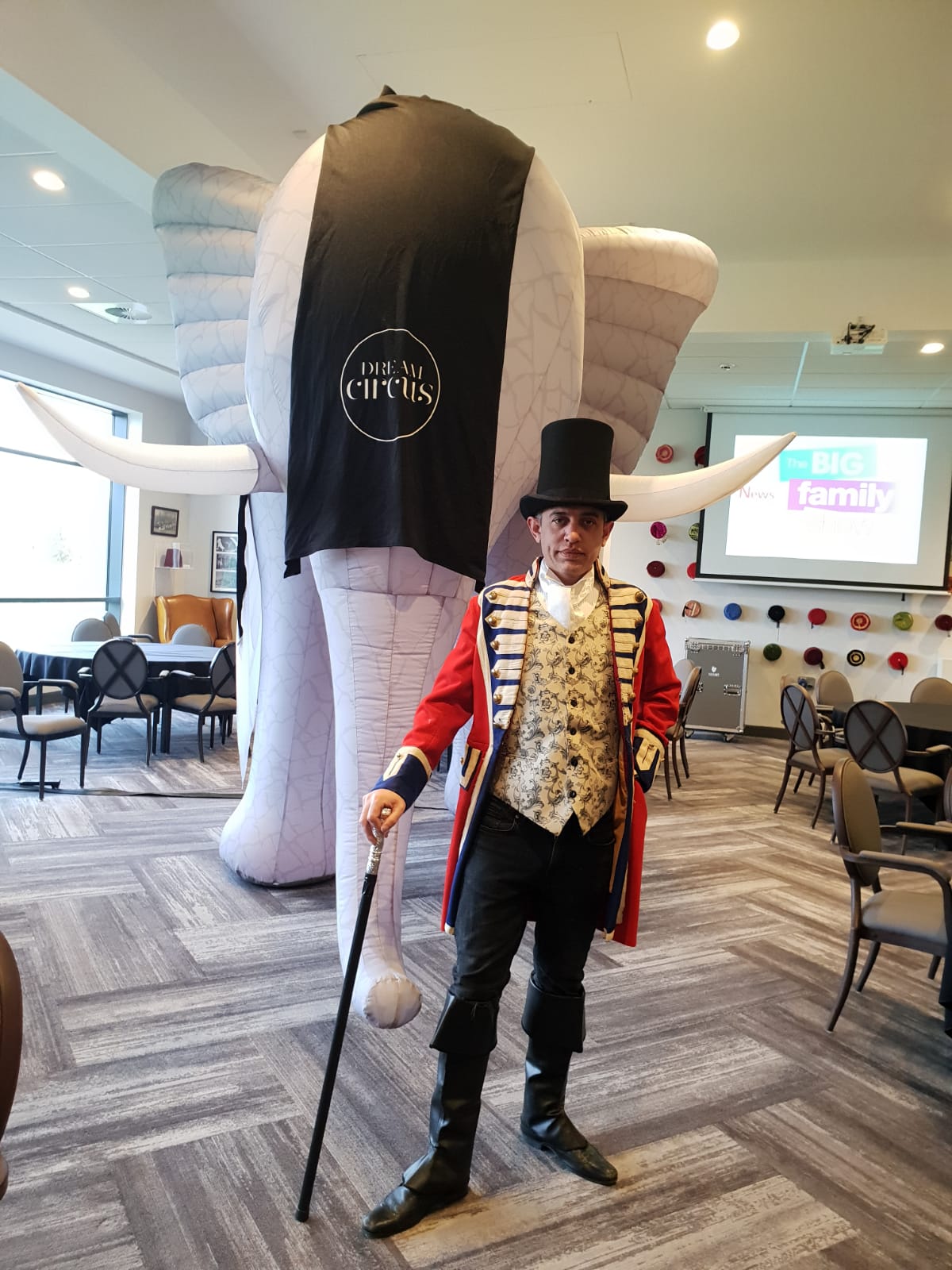 Our expert team can control the lighting throughout your event, changing the colour of your centrepieces to suit the mood. Brighter, cooler colours at the beginning of the event and warmer, subtler colours as the evening goes on. The Greatest Circus theme can be accompanied by giant inflatable elephants, giraffe heads coming out of vintage cases and a red carpet to set the scene. As one of our most popular theming packages, the Greatest Circus theme won't be around forever, so get in touch today!