Not for the faint-hearted, our brand-new Dream Circus theme is taking the events industry by storm. It's All Glow Event Ltd are proud to unveil an extraordinary and unique theme that'll make sure your next event stands out from the rest.A creative concept built around adventure and fantasy, Dream Circus traveled the world delighting audiences with its over-the-top performances.
We are bringing an exciting and modern twist to the classic circus theme, characterized by a monochrome palette of black and white with pops of colour thrown in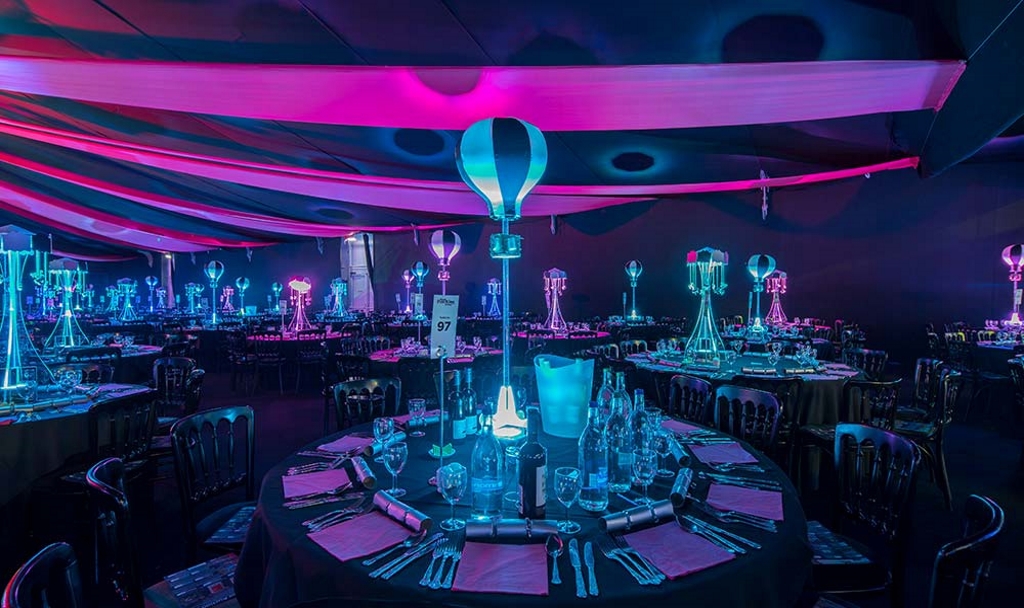 The scene is set with a lit walk through tunnel to lead your guests into the main room, where a magical scene awaits. The stand-out feature of this theme is the centerpieces – each table decorated with oriental style black and white umbrellas with Dream Circus emblems on.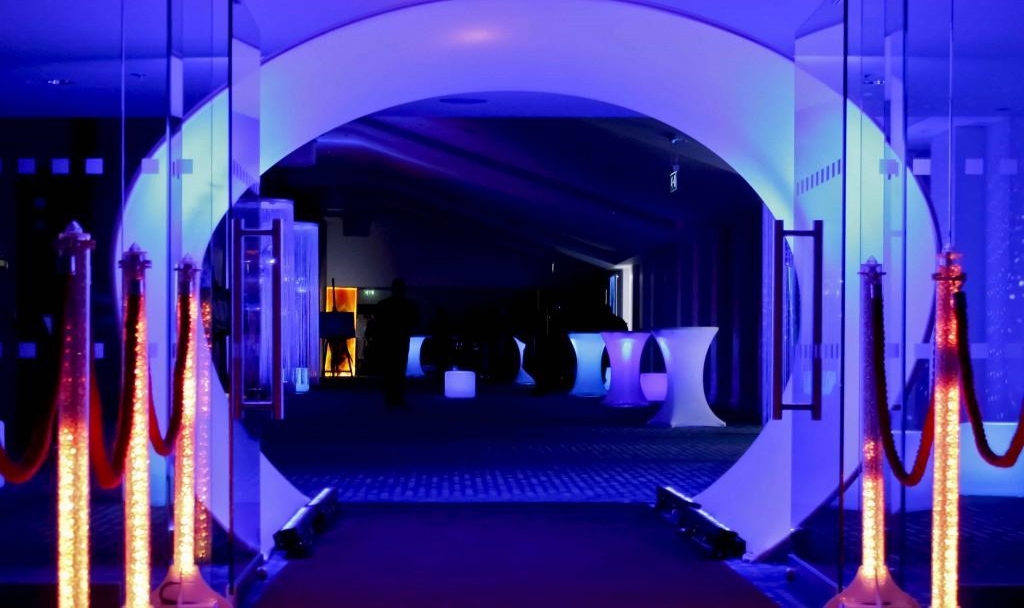 There's no doubting what this theme is all about!
The monochrome is offset by deep purple and blue props, including light panels, draping and furniture of your choosing.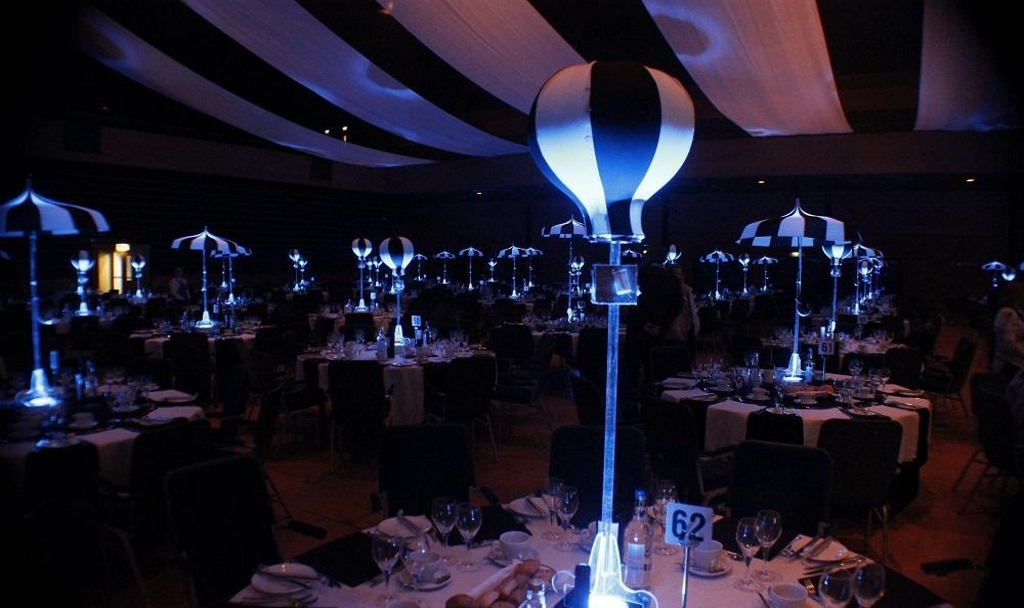 The height of the umbrellas creates a fun and exciting visual for guests to enjoy as they eat, drink and dance. The umbrella centerpieces can be alternated with other styles for variety, such as circus tent style centerpieces with dangling stars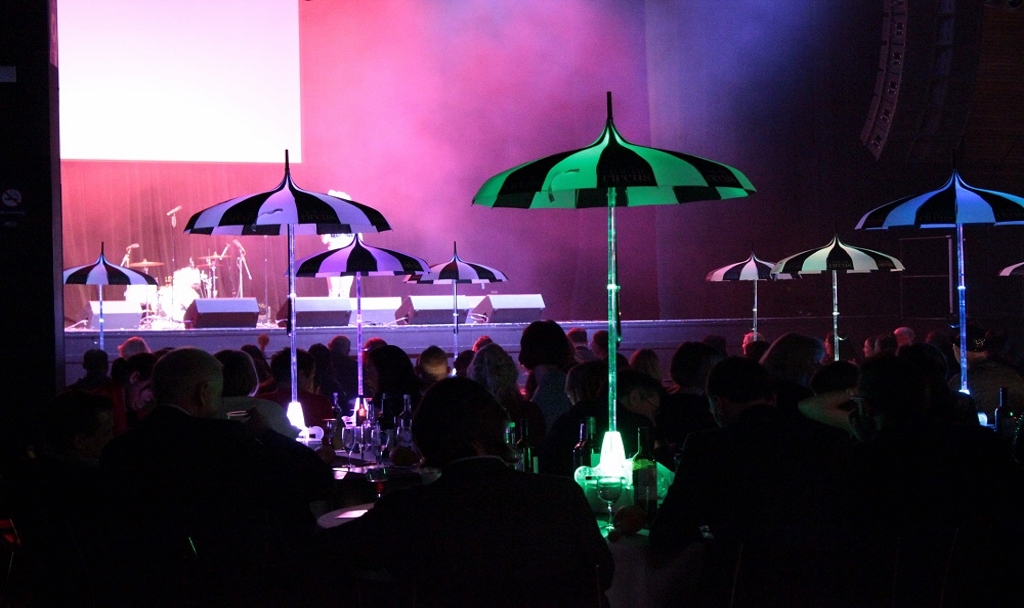 To really make an impact, the Dream Circus theme can be finished off with a 6-metre 3D elephant suspended from a giant balloon. The world of fantasy is at your fingertips and the theme can go as far as your imagination… and beyond!